The Skateboard Mag's 'One Day in Skateboarding' issue features 24 hours with the Barrier Kult. Along with the magazine, their online content now features photo outtakes from the magazine and a write-up from BA. KU. originator DEPTH LEVIATHAN DWELLER.
Skateboarding by Skull Skates riders LUTHER MOSS-COVERED WITCHMAKER CANDLEMAS, DEPTH LEVIATHAN DWELLER, VERTICAL CLIFFS OF EASTERN SHORES, MUSKELLUNGE OF DARK ISLAND and PD's Hot Shop / Heroin Skateboards rider DEER MAN OF DARK WOODS.
All photos by Brian Shamanski.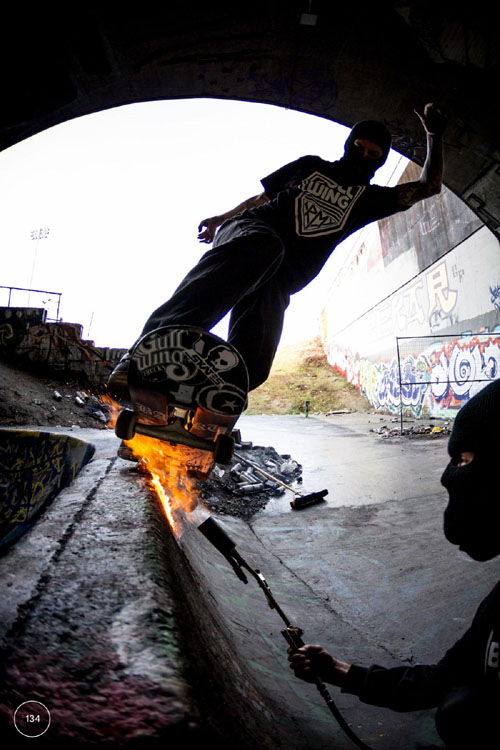 See the whole online photo feature / article at The Skateboard Mag HERE.
PLUS -
A new intense interview with DEPTH LEVIATHAN DWELLER of the Barrier Kult at the Peruvian hardcore skateboard blogzine SK8 COACH. Check out the whole interview HERE.